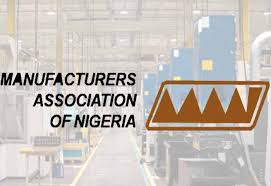 By Barnabas Esiet.
The Manufacturers Association of Nigeria (MAN) is delighted over the merging of exchange rates in the country By the Central Bank of Nigeria (CBN).
In a statement, the president of MAN, Mansur Ahmed, said the Association has been in the forefront of advocacy for a unified exchange rate to facilitate stable production planning and sustainable economic growth.
""It is pertinent to note that IMF and World Bank have at different times advised the country on the need to unify the multiple exchange rate windows to prevent distortions in investment decisions in the public and private sectors of the economy." The statement read.
"It is therefore gratifying, as it appears that the Central Bank of Nigeria has now unified the country's exchange rate, clearly, this is a welcome development that should engender increased investment inflow into the real sector of the economy and a laudable initiative that has come at the right time." Ahmed noted.
You would recall that the CBN had at two different occasions "adjusted" the value of Naira, amid lower oil prices, first from N306 to N360 and then followed it up by another adjustment on July 7, 2020, which moved the rate at the Special Secondary Market Intervention Sales (SMIS) to N381 per dollar.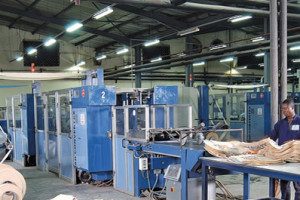 manufacturing company in Nigeria
The Manufacturers believe that the adjustment was motivated by the intention of the Apex bank to merge the exchange rate around Investors & Exporters (I & E) window where the Naira is weaker.
They however, noted that many manufacturing factories may close while the stimulus packages to the manufacturing sector will suffer a huge setback if the CBN fails to lessen the burden of dollar denominated loans and existing credit commitments to foreign suppliers of raw materials.
"CBN should as a matter of urgency, put a measure in place to minimize the intensity of the pain by considering outstanding obligations of manufacturers from the second quarter 2019 till date given at N345 to a dollar prior to unification and allow such to be settled at between N330 and N360 per dollar to enable banks to redeem these obligation to foreign suppliers by manufacturers." The statement read.
MAM also asked the CBN to hasten the implementation of the critical aspect of the rate unification process to enable Nigeria take advantage of few opportunities currently available in the global economy.