By Barnabas Esiet.
One of the leading National lenders in Nigeria, Sterling Bank Plc, has reported a net interest income of N33.5 billion during the half-year ended June 30, 2020.
The unaudited report shows a 10.1 per cent increase as against N30.4 billion net income recorded in the corresponding period of 2019.
The bank's total assets also rose by 9.4 percent to N1.29 trillion during the review period from N1.18 trillion in 2019 while customer deposits rose by 2.5 percent to N915.2 billion in 2020 from N892.7 billion in 2019.
Sterling Bank closed the half-year with a trading income of N3.9 billion as against N1.2 billion for the corresponding period of 2019, representing a remarkable increase of 242.8 percent.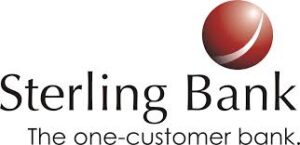 The Chief Executive Officer Sterling Bank, Abubakar Suleiman, is exited over the remarkable performance of the bank despite global economic decline following ongoing pandemic.
"Our impressive half-year performance in the face of the COVID-19 pandemic and the ensuing economic disruption belies the rough seas ahead." Suleiman said.
"We will continue to focus on the sectors that are critical to the well-being of the economy, or as we call it, the HEART sectors namely: Health, Education, Agriculture, Renewable Energy and Transportation."  He added.
The Sterling Bank boss said the decline in interest income by 4.3 percent was offset by an 18.1 percent fall in interest expense, thereby delivering a 130 bps drop in cost of funds and consequently, a 60-bps reduction in net interest margin.
The report shows that overall the bank delivered a profit after tax of N5.4 billion on gross earnings of N70.2 billion in the first half of 2020 compared with a PAT of N5.7 billion on gross earnings of N72.3 billion during the corresponding period of 2019.