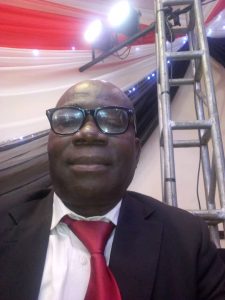 Chairman T & C group, M.A.N / Chairman Stellarchem Nigeria Limited, Ikpong Umoh.
As part of efforts to facilitate greater investments in the nation's real sector, the Central Bank of Nigeria, CBN, in July 2019 issued a circular directing all deposit money banks, DMBs, in the country to maintain a minimum loans to deposit ratio, LDR, of 60% before the end of September 2019.
CBN Governor, Goodwin Emefiele
The apex bank placed a penalty of 50% of the lending shortfall, of any bank in default, as additional cash reserve requirement, CRR.
After the deadline for implementation of the directive expired, many of the banks that failed to comply with the directive  had been sanctioned accordingly by the apex bank.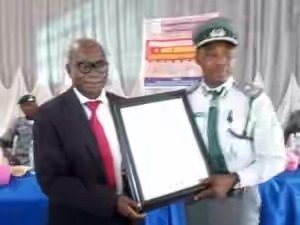 MD/CEO Stellarchem, Ikpong Umoh, receiving an award
Chairman of the Cosmetics and Toiletries group of the Manufacturers Association of Nigeria, M.A.N, and MD/CEO Stellarchem Nigeria Limited, Ikpong Umoh, says there is need for the CBN to provide a blueprint detailing the processes of lending to the sector.
" The modus operandi were not laid out clearly and some of the banks have asked the apex bank how to secure the loans as the grey areas are yet to be explained." Umoh said.
" I think the CBN should have probably told the banks to do their due diligence and give out the loans, secondly, the banks have their preferences given the two options and would rather lend at a much higher rate than complying with the directive." He added.
He decried the situation whereby manufacturers are finding it difficult to access affordable loans for production while the funds are lying idle in the banks' vaults.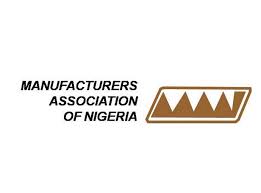 In his word's  " I believe that if government really means well and considers manufacturing a vital driver of GDP growth, the grey areas should be ironed out so that banks would be able to lend to the sector."
The industrialist also appealed to the government to limit it's borrowings in the domestic market through Bonds and Treasury bills as investors prefer such instruments which crowd out the private borrowers.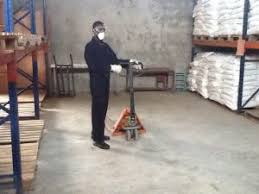 Stellarchem Factory in Lagos