As the global market awaits the coming on stream of Dangote Refinery and Fertilizer plants alongside the already flourishing Cement, Flour and other industries, the pan – African conglomerate has reiterated it's commitment to do more for the growth of Nigeria's economy.
Dangote Group Managing Director, Olakunle Alake, represented by Director of the Cement industry Supply Chain, Knut Ulvmoen, disclosed this on the Group's special day at the Lagos International Trade Fair.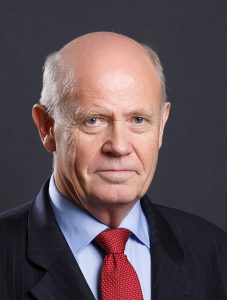 Knut Ulvmoen
Alake said Dangote group is determined to move Nigeria from an import dependent country to export oriented economy as the company is investing massively in agriculture especially, rice production.
"We acquired farmlands in Jigawa, Kano, Kebbi, Nasarawa, Niger, Sokoto, and Zamfara states totaling 150,000 hectares to establish large-scale rice mills each with a capacity to mill 120,000 metric tonnes of rice paddy, bringing total capacity to 240,000 metric tonnes." He added.
Rice Mill
Alake noted that the construction of a Refinery with a 650,000 barrels per day capacity, the fertilizer, rice, and cement plants, demonstrate the Group's readiness to contribute to the growth of the nation's economy.
Dangote Refinery in Lagos
In his remarks, President of the Lagos Chamber of Commerce and Industries, LCCI, Babatunde Ruwase, said Dangote Group has added much value to the growth of the nation's economy and specifically commended the company's investment in Refinery, Fertilizer, Cement, and Flour among other sectors in the economy.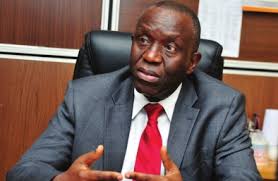 LCCI President, Babatunde Ruwase
"The activities of the Dangote Group show high degree of vision, creative thinking, research, innovation, hard work and industry, which have culminated into what one can describe as the Dangote business and industrial empire today." He noted.