Minister of Finance, Budget and National Planning, Zainab Ahmed, says the strategic role of the Capital Market in capital formation is very crucial to the growth and development of the country.
The minister who was speaking at an  Investment and Capital Market forum in Abuja, foresees a future in Nigeria where majority of the masses would be financially empowered.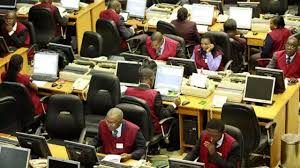 "We want a vision for a future Nigeria where the majority of Nigerians have been sustainably lifted out of poverty, and have access to fundamental services including education, health care, water supply and sanitation." Zainab said.
"Our capital market is crucial to actualizing this future, and to achieving the sustained, inclusive and equitable socio-economic growth that this Government aims to achieve."  She added.
Zainab said government and the private sector have been able to mobilize funds through the market for infrastructure development and production of economic goods and services for the citizens.
She reiterated governments commitment to providing the enabling environment for a vibrant capital market.
"we recognize the importance of maintaining a competitive, resilient and innovative capital market through, development of appropriate policies, a strong regulatory and enabling environment, and continued implementation of the ten-year Capital Market Master Plan (2015 to 2025)."
"This is aimed at positioning the Nigerian capital market for accelerated development of the national economy." The minister said.
For her part, the Acting Director General of  Securities and Exchange Commission, SEC,  Mary Uduk, identified lack of good corporate governance as one of the factors limiting the growth of the market.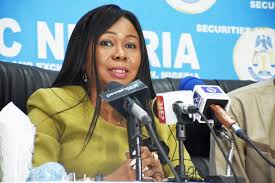 Acting Director General, Securities and Exchange Commission.
Uduk said the capital market community has resolved that the issues that led to the 2008/2009 financial crisis are properly addressed to forestall recurrence.
In her words, "That is why we have different Corporate Governance codes in place to ensure good corporate governance, SEC set the pace in 2003 with a code and renewed it in 2011… an came up with a scorecard in pursuance of our goals of ensuring that the market we regulate is sound."
"We are hoping that since this is the only market we have, we all have to do the right thing in the interest of everyone" she added.