-by our correspondent.
An agribusiness expert and the Founder/CEO of JR Farms Limited, Olawale Rotimi Opeyemi, has asked Nigerians to be prepared for an imminent food scarcity following ongoing state of insecurity in the country that has witnessed shutdown of many farming activities and businesses across the country.
Opeyemi who raised the alarm during a curtsy visit to his office in Lagos by the Nigerian Association of Agricultural Journalists (NAAJ), said may farmers in the country have since stopped farming activities and a lot of businesses have equally close shop owing to the intractable security situation.
"I no longer feel save to regularly visit my garri processing factory, located in one of the states in the west for fear of being profiled by criminals. Besides the insecurity problem, there is infrastructure gap and cost of production has gone way out of hand as many businesses cannot afford the huge cost of power to run their equipment." He said.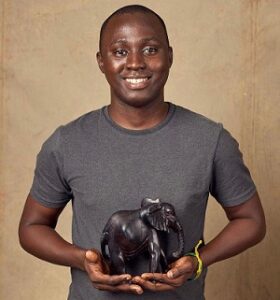 Founder/CEO of JR Farms Limited, Olawale Rotimi Opeyemi
For the Agriculture sector to make meaningful progress, the Agribusiness expert asked the government to adopt a more viable approach in support of the sector noting that the current loan support scheme approach is not ideal as it is being hijacked by other interest groups.
His words: "Government approach needs to change as it relates to supporting the agricultural sector and other businesses. There is need to identify specific sectors of interest and businesses to scale up productivity through direct support. Government also has to invest more in the enabling environment; security, roads, power and transportation among others."
The JR Farms boss underscored the importance of greater investment in value addition to ensure that farmers get better returns on their investments as obtainable in countries like; Rwanda, South Africa and others. "There is a lot of gains in processing as its in value addition that more direct and indirect jobs are created." He noted.
JR Farms with net worth of about US$5 million, engages in Agribusiness across countries in Africa and Europe with farms in Nigeria, Rwanda, Zambia, Ivory Coast and other locations producing various commodities ranging from garri, cocoa to coffee. The company is also into food export to The US, Canada and other western countries.
As part of JP Farm's effort to promote agriculture in Nigeria, Opeyemi said the company in partnership with the Food and Agricultural Organisation (FAO) launched a youth oriented agriculture scheme in 2020, to empower startups with about $5,000 each in six businesses with equity participation of about $21,000.