President of M.A.N, Engr. Mansur Ahmed.
By Barnabas Esiet.
The Manufacturers Association of Nigeria, MAN, is impressed by the impressive 2019 quarterly gross domestic product, GDP, growth report released by the National Bureau of Statistics, NBS.
The report showed that real GDP advanced by 36 basis points from 1.91% in the fourth quarter of 2018 to 2.27% in the corresponding period of 2019.
Despite the encouraging improvement in the growth figures, however, the manufacturers association is worried that it is not enough to match the nation's spiraling population growth.
In a statement, the president of MAN, Mansur Ahmed, described the growth figures as "positive, progressive, and impressive but still largely below the desirable for a large economy like Nigeria."
In his words "It is positive from the fact that it moved a little farther from the negative region, progressive because the nominal figure is trending upward at an increasing rate and impressive in view of the fact that the 4th quarter record represents the highest quarterly growth performance since the 2016."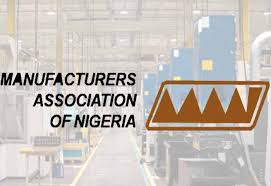 Ahmed, however, expressed doubts that the upward growth thrust would be sustained owing to the current economic situation in the country.
"It is gratifying that the full year figure of the real GDP of 2.27% in 2019 when compared with the 1.91% of 2018 undoubtedly revealed a promising but cautious trajectory of improving economic performance, it is however doubtful that this would be sustained in the coming quarters because of the prevailing unfriendly operating environment.'' He noted.
The MAN boss called on government to support the real sector by encouraging patronage of locally made goods and providing the necessary infrastructure to spur further growth, more so as the nation awaits the implementation of the continental trade agreement AfCFTA.
"In the light of the forthcoming AfCFTA, the real sector must be encouraged and supported through provision of basic infrastructure, especially electricity; allow manufacturers access to forex for importation of raw materials items that are not available locally; improved patronage of made in Nigeria products, provision of production driven incentives; elimination of incidences of multiplicity taxes, levies/fees and provision of an environment friendly to manufacturing." Ahmed said.