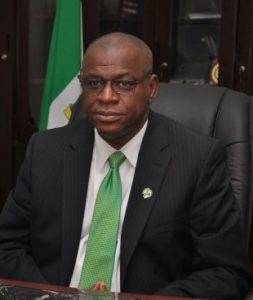 DG, SON, Osita Aboloma.
By Barnabas Esiet.
Worried by the increasing number of fake and substandard products in Nigerian markets, the Standards Organisation of Nigeria (SON) is soliciting closer ties with Stakeholders including Importers and manufacturers to rein in the unwholesome trend.
At a Stakeholders forum in Lagos, the Director General of SON, Osita Aboloma, called for a better collaboration with Manufacturers and Importers Association in Alaba market to stop the influx of substandard goods into the country.
Aboloma appealed to Importers, marketers and dealers of imported goods to help prevent the circulation of unbranded and sub-standard products in the markets.
Alaba Int'l Market
He noted that SON operations has improved with the automation of its operations, as it now operates more as a business facilitator than a regulator.
"One of the strategies adopted by SON, is the convening of the interactive collaboration among key stakeholders to get rid of fake, unbranded and substandard products in our markets, SON alone cannot do it; therefore,'we need to work together to provide confidence among the users of the products in our markets through assurance quality and awareness among others'." He said.
The Executive Chairman of the International Market Association of Electronics (IMAE), Alaba International Market ,Paulinus Ugochukwu, in his submission pledged the Association's commitment to collaborate with SON to create more awareness on the subject matter.
Other stakeholders including the Association of Nigeria Licensed Custom Agents, (ANCLA) and the Electrical Dealers Association of Nigeria [EDAN] also indicated willingness to collaborate with SON and all government agencies to facilitate trade and seamless operations at the nation's ports.