-by our correspondent.
A civil Society Group, the Committee for the Defence of Human Right (CDHR), has called for dialogue and unity of purpose as a way out of the current state of insecurity in the country.
In a statement, the National President of the civil society group, Osagie Obayuwana, urged all Nigerians irrespective of ethnicity and religious beliefs to dialogue and work together to bring about a new government that is committed towards liberating the masses.
"What is needed now is a government that is committed to working for the masses by continually collaborating with the Nigeria people through their community based organizations, professional associations, organized labour and civil societies, to bring a new Nigeria into reality."
"Popular participation in governance, for the benefit of the masses is the sure way forward. This is what will accord with the enjoyment in practice of the Civil, Political, Economic and Social Rights of the Nigerian people." The statement read.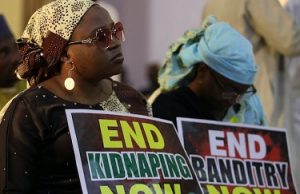 On the directive from the President to the Service Chiefs to restore order and free the country from the current state of insecurity before the raining season sets in, Obayuwana noted that this was an indication that president Buhari now recognizes competence over nepotism.
"It is gratifying that Mr. President directed the Generals to identify competent officers irrespective of seniority or paper qualifications who he charged them to work with, to secure Nigeria. This suggests that Mr. President is now tilting in favour of competence rather than favouritism, it is however unsettling, even though the sentiment is understandable, that the President directed the Service Generals to restore and free the country from the current state of insecurity 'before the raining season sets in'.
The CDHR, however, called for elaboration on this, especially given that in many parts of the country, the armed herdsman/farmer face off continues to rage. "How does the marching order fit into the existing deadlock? One would have expected a general call for the armed bandits posing as herdsmen, to be given an ultimatum, this time from the Presidency or Military Headquarters, to surrender their arms within a given period or face extinction."