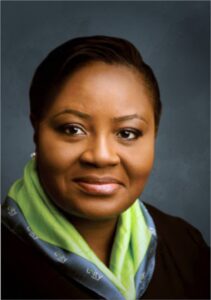 MD/CEO Unity Bank, Tomi Somefun
One of Nigeria's Leading Commercial Lender, Unity Bank Plc, has declared gross earnings of N33.91 billion for the nine months' period ended September 30, 2020. According to a statement, the Bank also recorded a 44% asset growth during the period.
A review of the unverified Q3/2020 results released to the Nigerian Stock Exchange shows that the gross earnings of N33.91 billion represents an 8 per cent growth from N31.26 billion recorded in the same period in 2019.
The lender's total assets rose significantly to N420.87 billion in the nine-month period ended September 30, 2020, from N293.05 billion in the corresponding period of 2019, representing a whopping 44% increase.
This is even as Unity Bank grew its bottom-line by 6% as its Profit Before Tax, PBT, moved up to N1.71 billion in the current financial year, from N1.61 billion in 2019.
Similarly, the Bank's Profit After reduction of all expenses and Tax, PAT went up by 6% to N1.57 billion compared to the N1.48 billion recorded in the same period in 2019.
The lender also substantially grew its customers' deposit collection to N332.36 billion from N257.69 billion opening balance in the same period in 2019, representing a 29% increase.
This performance comes on the heels of the severe impact of the global pandemic on the economy, which lingered throughout the quarter with its attendant headwinds that slowed down economic activities.
Commenting on the result, Unity Bank's Managing Director/Chief Executive Officer, Tomi Somefun, commended the steady growth of the Bank's assets and liability side of the business and across key performance indices noting that these has had a positive impact on the earnings and profit.
She restated the Bank's decision to continue with its e-business product bouquet innovation to support and attract value chain business with robust technology for the diversification of  its earnings base.
"One of the areas that will define our strategic direction going forward is investment in alternative channels leveraging further deployment of resources in technology, COVID-19 gave us a chance to test the integrity and scalability of our technology, the IT infrastructure, and the electronic banking channels, and provided us an opportunity to see where we needed to improve and strengthen, knowing that the future of sustainable banking business is in alternative channels". She noted.
Analysts believe that the consistent upward trajectory in the performance of the Bank, in the three quarters of 2020, has reinforce growing market confidence as well as demonstrates the commitment and drive of the management to enhance shareholder's value.