By Barnabas Esiet.
The independent global body responsible for coordinating the issuance and management of Legal Entity Identifier (LEI), Global Legal Entity Identifier Foundation (GLEIF), has endorsed the Central Securities Clearing System (CSCS) Plc as the only Local Operating Unit (LOU) for Nigeria.
CSCS got the approval after completing its Annual Accreditation Verification (AAV) as GLEIF commended the Nigeria's capital market infrastructure for its adherence to global standards in issuance, administration and management of LEI.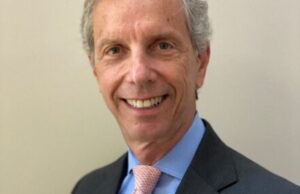 CEO GLEIF, Stephan Wolf
The annual certification exercise is a thorough assessment process instituted by GLEIF, which involves monitoring compliance and accrediting the performance of all LOUs, globally.
In his report, the Chief Executive Officer of GLEIF, Stephan Wolf, noted that CSCS Nigeria scaled the least prerequisites to get the certification.
"CSCS Nigeria has met the minimum requirements of the AAV process, GLEIF wishes to emphasize the importance of ensuring full compliance with all GLEIF requirements as the basis for continued accreditation and the ability to issue LEIs". Wolf noted.
For his part, the Managing Director and Chief Executive Officer of CSCS Plc., Haruna Jalo-Waziri, said the CSCS owes the successful operational review to its proficiency.

MD / CEO, CSCS Plc., Haruna Jalo-Waziri
In his words, "this is a testament to our continuous investments in systems and people towards ensuring global best practice in everything that we do."
Jalo-Waziri used the opportunity to call on all Nigerian corporates yet to enroll for LEI to take advantage of the seamless process and avoid probable exclusion from the global market.
The CSCS, a Public Limited Company with diversified shareholder base, including the Nigerian Stock Exchange and some of Nigeria's leading banks, was certified as the LOU for Nigeria in 2013.