By Olasunkanmi Oluwaseye
An Ekiti-born First Class graduate in Banking and Finance from Wesley University in Ondo State, Aderonke Bukola Oniye, has appealed to well-meaning Nigerians and the government to come to her aid for employment.
The Ikere-Ekiti brilliant scholer, who also bagged a distinction in Banking and Finance from Rufus Giwa Polytechnic, Owo Ondo State said she has resorted to petty trading as she couldn't secure a white collar job since after obtaining her HND in 2012.
According to 40 year old Oniye who obtained her BSc in Finance this year, she has a dream of becoming a Professor in Finance, but the pathetic employment situation in the country has limited her to a petty trader.
Oniye, who also has a Post Graduate Diploma (PGD) in Public Administration, appealed to Nigerians, the government and organizations to offer her employment in order to actualize her age long dream.
Her words: "I'm just doing all these to keep body and soul together since I have not gotten a white collar job.
"I'm appealing to well-meaning Nigerians, government, non-governmental parastatals and business owners to please help me.
They should please employ me. I pledge to be efficient and diligent in any place I am employed.
"My dream is to be a Professor in finance. My lecturers used to tell me then that I'm a professor but I've remained unemployed that's why I'm not able to go far.
I'm thinking of starting my M.Sc and I need support. I'm begging well-meaning Nigerians to come to my aid so that I can achieve my goals in life."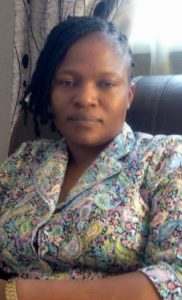 Oniye can be reached via her e-mail: Oniyeaderonke@yahoo.com; Articulateronke@gmail.com and Phone numbers: 08035430221, 08035227912.