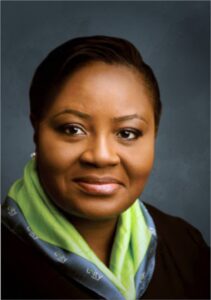 MD/CEO Unity Bank, Tomi Somefun.
By Barnabas Esiet.
Unity Bank, one of Nigeria's leading commercial lenders, has declared gross earnings of N44.59 billion for the 2019 financial year and a profit before tax, PBT, of N550million in the first quarter, Q1, of 2020.
In a statement the bank noted that the performance  is a follow up to the growth recorded the previous year."This is continuing on a path to strong growth started in 2018 financial year, after the bank took bold corporate action to clean up its balance sheet in 2017.' The statement read.
A review of the Bank's Q1 2020 result shows that the lender recorded growth in Profit After Tax (PAT) of 9% to N506.07 million as against N464.87 reported in the same quarter of 2019.
The audited 2019 full year result indicates that the Bank's profit before tax (PBT) rose to N3.64 billion, while profit after tax (PAT) closed higher at N3.38 billion.
According to the statement, the improvements are the result of consolidating on the gains of the reforms instituted by the Bank to grow a healthy balance sheet since the past two years.
"The Bank had embarked on several cost minimization initiatives that have continued to yield positive results, these measures led to a decrease in the Bank's Total Operating Expenses to N19.57 billion in 2019 from N20.71 billion in 2018." The statement read.
Managing Director and Chief Executive Officer of the Bank, Tomi Somefun, said Unity Bank will continue to implement measures, which are aimed at building processes that attract efficiency and gains in resource allocation throughout the Bank, to boost profitability and bring more value to shareholders.
"The quest to deepen our retail play will go hand in hand with our focus on digital innovations,  already  we have deployed USSD banking, carried out augmentation of the platform to introduce local languages and further drive financial inclusion and also launched omni-channel to cater for all segments of the banking public, especially the under banked." She further disclosed.
Analyst believe that many things will continue to the way of the Bank following its sustained effort in the area of Agribusiness, the increasing attention of Government and other Agencies in the agriculture sector and the growing interest of the youths in agribusiness, among others.