The Nigeria Deposit Insurance Corporation (NDIC) has commended the Judiciary and Nigerian Bar for partnering with the Corporatingin in the diligent and timely prosecution of failed bank cases over the years.
Managing Director/Chief Executive Officer of NDIC, Bello Hassan, gave the commendation in Abuja at the sensitization seminar for external solicitors of the Corporation with the theme: "The role of NDIC external solicitors in the execution of the mandate of the Corporation".
The NDIC boss noted that the support from its external solicitors and the judiciary were evidenced by heightened diligence in handling of the Corporation's cases, better informed judgments from the court, bar and the bench, resulting in increased awareness on the benefts of deposit insurance scheme in the public dormain.
He said the 2023 seminar was a continued attempt to consolidate on the gains recorded through previous exercises which fostered better understanding of the Deposit Insurance Scheme thereby aiding external solicitors in prosecuting its cases in the interest of bank depositors and the Nigerian financial system.
Hassan stressed that the Corporation needed to continue collaborating with the Judiciary and external solicitors in handling parties' suits against the Corporation, as well as the Corporation's cases against debtors towards recovering the debts owed to banks under liquidation.
The NDIC MD/CEO underscored the importance of debt recovery and realization of assets of closed banks noting that these were critical to the achievement of the Corporation's mandate as a liquidator,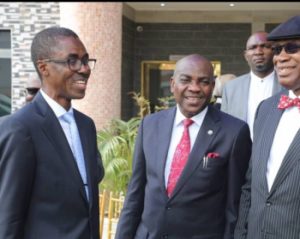 He therefore called on the external solicitors to continue to put in their best in prosecuting the Corporation's cases notwithstanding the challenges confronting them.