The National Association of Chambers of Commerce, Industries Mines and Agriculture (NACCIMA) has commended the federal government for the N50bn Export Expansion Facility Program (EEFP) and Grant Management Portal designed for accessing the Export Development Fund (EDF).
This follows the recent launch of the EEFP, under the supervision of the Minister of Industry Trade and Investment, Niyi Adebayo and the Executive Director/CEO of the Nigeria Export Promotion Council (NEPC) Olusegun Awolowo.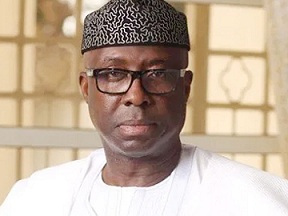 Minister of Industry Trade and Investment, Niyi Adebayo
The National President of NACCIMA, Saratu Iya-Aliyu who made the commendation thanked Government for the initiative and called for efficient use of the Digital Portal to enable prompt and efficient access of Funds under the Facilities.
Iya-Aliyu described the launching of the Digital Management Portal as worthy of note a practical positive step to ensure that MSMEs across the country can access stimulus Packages designed to save and create jobs.
In her words; "This is the first time that the EDF was being funded since the creation of the NEPC Act; this is a case of walking the talk by Government, in the quest to work with other stakeholders particularly the private sector operators to significantly expand non-oil Export and the pursuit of the Zero Oil Plan."
National President of NACCIMA, Saratu Iya-Aliyu
The NACCIMA national President said the EDF facility will facilitate the diversification of the economy and increase inflow of foreign Exchange. She advised NACCIMA members and MSMEs to take advantage of the Facilities to tap into the opportunities provided by the Facility and called on other stakeholders to be part of the initiative 'which are some of the strategic options to pilot Nigeria out of recession and improve on recent gains'.