The leadership of the Organized Private Sector of Nigeria (OPSN) has asked the Presidency to explain the need for electricity tariff increase at a time when the nation's economy is facing a potentially deep recession and Nigerians are going through increasing hardship.
The OPSN comprises: the Nigerian Association of Chambers of Commerce Industry Mines and Agriculture (NACCIMA), the Manufacturers Association of Nigeria (MAN), the Nigeria Employers' Consultative Association (NECA), the Nigerian Association of Small and Medium Scale Enterprises (NASME), and the Nigerian Association of Small Scale Industrialists (NASSI).
In a statement, the group said the decision to hike tariff was inappropriate at a time many factories were at the verge of total closure with  unemployment figures in the country exceeding 27%.
"We met with the Administration through the Special Adviser to the President on Infrastructure for extensive discussions on the increase in electricity tariff which took effect on 1st September, 2020." The statement read.
According to the statement, "The Special Adviser informed the meeting of the serious financial quagmire in which the Government has found itself which has made it impossible for the Government to continue to sink hundreds of billions of Naira into the Electricity Industry without any positive improvement in the supply of electricity to consumers."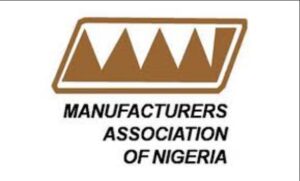 The statement said Government informed the OPSN heads that over the past five years, subsidy on electricity has shoot up, from N165 billion in 2015 to over ₦500 billion in 2019, superseding the FGN budgetary allocations to health and education combined.
According to OPSN, after extensive, frank and open discussions, the meeting agreed on some issues including: assurance that the new tariff regime will lead to significant and sustained improvement in the quantity and quality of electricity supply and the need to create conditions that will attract private investment in the Industry for which cost reflective tariff is inevitable.
Nigerians protesting inefficient power supply
The meeting also agreed on checking retrenchment, under the prevailing high cost operating environment, by exploring all avenues to support viability of industries while urging the apex bank to review its recent decision on payments of imports and government to reconsider the current policy on border closure.
The OPSN agreed to continue engaging Government through the Presidency, Ministry of Power, NERC and other key agencies on monitoring the implementation of the Service Based Tariff structure to extend electricity supply to the over 90 million Nigerians who currently lack access to electricity.