NDIC Boss, Umaru Ibrahim.
By Barnabas Esiet.
The Nigeria Deposit Insurance Corporation (NDIC) says it has set up a new unit to handle innovations and advancements in Financial Technoloy (Fintech).
In a statement, the Corporation said the new unit, "FINTECH AND INNOVATIONS", is established to align with contemporary trends in advanced economies.
According to the statement, the establishment of the unit, domiciled in the Insurance & Surveillance Department of the Corporations, is in line with the Corporation's Strategic Vision to become one of the best Deposit Insurers by the year 2020.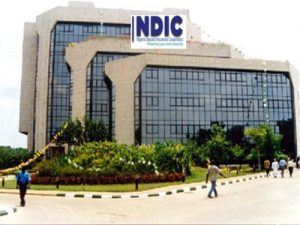 The Statement noted that the unit would engage and collaborate with innovators in the financial and non-financial sectors of the economy to identify, develop and promote technology-driven solutions that would protect depositors and improve the safety and soundness of Insured Financial Institutions.