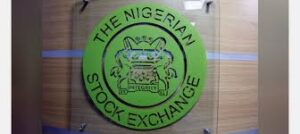 By Barnabas Esiet.
As part of efforts to further protect investors in the Nigerian market, The Nigerian Stock Exchange (NSE) has upgraded its whistle-blowing gateway, (X-Whistle)
The Chief Executive Officer of NSE, Oscar Onyema, said the upgrade is an indication that the Exchange is determined to maintain the highest standards in the market.
In his words, "This upgrade affirms our commitment to upholding market integrity, protecting investors and building a world-class capital market that is fully digitized."
He said the Exchange remains committed to providing a dynamic and robust capital market regulatory regime for the benefit of all its stakeholders.
Onyema asked the stakeholders to take advantage of the improved X-Whistle platform to rid the market of infractions and misconduct.
For her part, the Executive Director, Regulation Division of the NSE, Tinuade Awe, disclosed that in 2019 alone, complaints, tips and referrals received have led to investors' restitution in excess of N1.4 billion.
"The X-Whistle will, therefore, further equip the Exchange with the tools required to properly assess reports, carry out the necessary investigations and resolve issues efficiently." She noted.
The web-based whistle-blowing portal,  X-Whistle, was first launched in 2014.  The platform empowers a whistle-blower – an employee, investor, compliance officer, Issuer, stockbroker or any member of the public – to report possible violations of rules and regulations of the capital market.
The upgraded X-Whistle, is accessible via,https://bit.ly/X-Whistle.