-by our correspondent.
The Lagos Chamber of Commerce and Industry (LCCI) has called on the Central Bank of Nigeria (CBN) to reevaluate its policy on repatriation of export proceeds, to encourage exports.
The Director-General of LCCI, Muda Yusuf, said at a forum in Lagos, that the organized private sector is faced with the challenge of restricted access to foreign exchange while calling  for the unification of  rates at the different foreign exchange windows in the country.
"The issue is the liquidity challenge. I am talking about access to foreign exchange as and when you need it. So, that has been a problem; it is still a problem, we have members – some of whom are even beneficiaries of the CBN intervention funds – who, as we speak, are still having serious challenges accessing foreign exchange even to import equipment and machinery. Yusuf noted.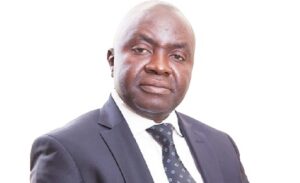 Director-General, LCCI, Muda Yusuf
He said the problem could be lessened if the country has a market-driven forex, where there is a unification of rates to enhance inflows and possibly reduce the demand pressure. "Some of the demand we are seeing in the market are driven by those who want to take arbitrage opportunities – demand driven by rent-seekers, people who want to take advantage of the premium in the different markets."
"So, that is why it is important as much as possible to narrow the premium and promote the policy of unification of rates." He added.